There's a new barista shaking things up on the Midlands Meander, and his name is Josh. We heard about this new guy from a friend who had visited Blueberry Cafe, and we were sternly advised that we HAD to go back and try their coffee. Let me tell you, we were not disappointed.
Josh trained as a barista at Colombo and has since been involved in the coffee industry one way or another. His passion for good quality, specialty coffee has brought him to the point where he now sources single origin coffees from around the world and is roasting them himself.
At present Josh is based at Blueberry Cafe, an absolute treat for all meanderers stopping in for a bite to eat or a taste of their decadent cheesecake. Josh spoke us through each of his coffee's and his wisdom and passion made it evident that this young barista is going places.
He proceeded to make us coffee with the beans he felt we'd enjoy the most, and we sipped on our coffee while overlooking the rolling hills of Nottingham Road. What a pleasure!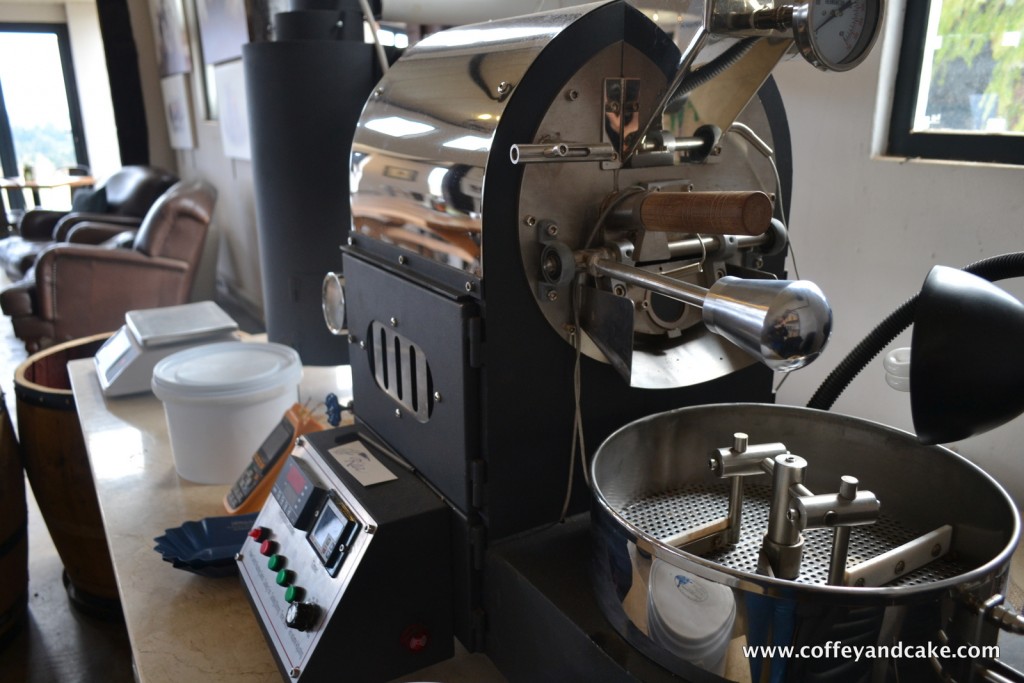 Do yourself a favour and stop by at Blueberry Cafe or watch this space for more updates about this Midlands Meander barista.